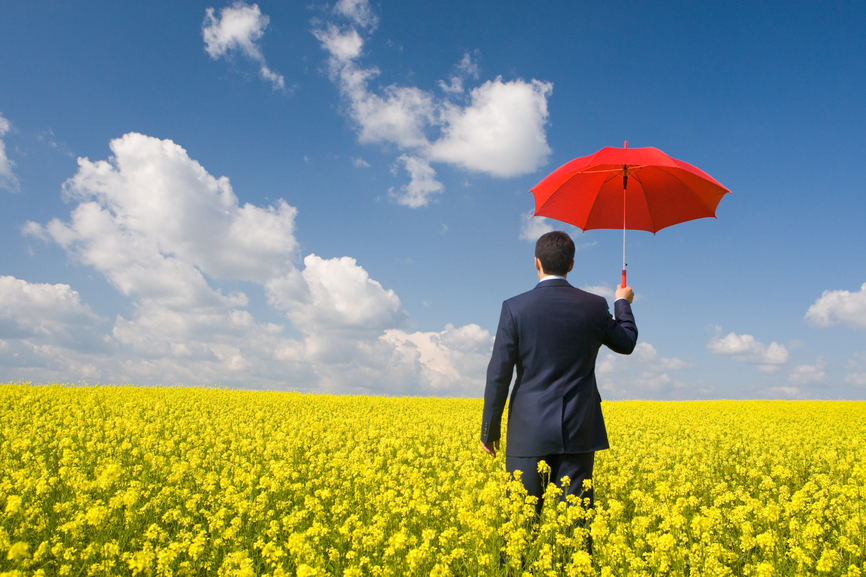 Do you own a home? How about a swimming pool or a pond on your property? A boat or a recreational vehicle? A Pet? Have you signed a contract that you didn't completely understand? If you answered 'yes' to any of these questions, then you could be the target of a multi-million dollar lawsuit. Have no fear, Gene Reed Insurance Agency offers a Personal Umbrella Policy to help protect you from a worst-case scenario.
A Personal Umbrella – or an insurance policy that provides extra protection needed for a major liability catastrophe or an unexpected personal liability situation – is available for your personal property.
How It Works:
Let's say you're involved in an automobile accident. Another party involved tries to sue you, and let's say they won a legal judgment against you for $1.5 million. Your Personal Auto Policy only limits your coverage to $500,000, leaving you responsible to pay the remaining $1 million.
But with a Personal Umbrella Policy, you can rest a little easier. The policy coverage can apply to pay the additional balance of the judgment against you. In other words, you may pay very little, if any, out of pocket expenses.
Personal Umbrella Policy Coverages:
Gene Reed has limits of up to $5 million available. The policy can provide the following:
Excess insurance for your Automobile Liability Policy
Excess insurance for your Comprehensive Personal Liability Policy
Excess insurance for your Watercraft Liability Policy
Excess insurance for your Recreational Vehicle Liability Policy
Excess insurance over a deductible of $0 on a number of perils not usually included under your other insurance, including:

Personal injury such as mental anguish, false arrest, false imprisonment, wrongful eviction, wrongful detention, malicious prosecution, humiliation, libel, slander, defamation of character, and invasion of privacy
Blanket contractual liability
Host liquor law liability
"First dollar" legal defense